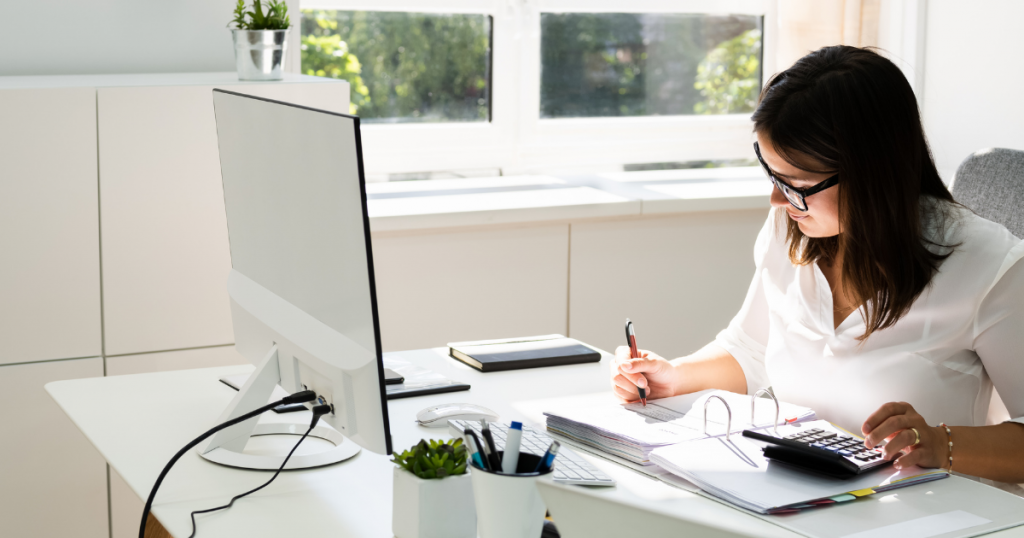 Business bank accounts are one of the many details a sole trader or limited company has to bear in mind when setting up a business.  Early financial management and compliance to all legal processes are critical if you want to get your company off to a good start.
First-time entrepreneurs often ask themselves, "Do I have to open a business bank account?" It's difficult to provide a definitive response to this question as it depends on the nature of your business and its structure. Below we'll explain further…
Firstly, what is a business bank account?
Business bank accounts are no different from regular personal bank accounts in terms of features. You can take money out and put it in at will, just like with a bank account. However, the sole distinction is that it should only be used for business-related transactions.
If you decide to setup a business account, you'll have a variety of choices available to you that will allow for creating invoices and processing payroll. Despite the fact that many banks provide this for free, you should keep in mind that if you create a business account, you will most likely have to pay a monthly fee.
Having a business account is necessary if you have established a limited company and registered it with Companies House.
Can I use my personal account for business purposes?
The structure and nature of your company will have a significant impact on whether you are able to use your personal bank account for business purposes.
There is no need to register a business account if you are a sole trader, freelancer or contractor who does not operate via a limited company.
So, is opening a business bank account necessary?
There are several advantages to opening a business bank account in the UK, even if you are not legally required to do so (if you're a limited company). Here are some of the reasons why you should set up a business banking account:
Being able to keep track of your finances
In order to keep track of your business's spending and profits, you should keep your personal money separate from your business's finances.
It is significantly easier to file tax returns and other key paperwork to HMRC and Companies House if you have a separate business account that has all of the importance figures and information in one place.
Ability to build your business credibility
Having your own business account and correctly maintaining it will help you to develop your company's credit file. If you plan to apply for a credit card or a business loan in the future, this might come in handy.
You should check your bank's terms and conditions before using your personal account for business transactions since some banks will state in the small print whether or not you're allowed to do so.
Whether you're unclear of the best solutions or need assistance managing your finances while trying to build your company, our team at AIT Accountants is here to help. Get in touch at enquiries@aitaccountants.co.uk